Latest Covid-19 vaccine and world news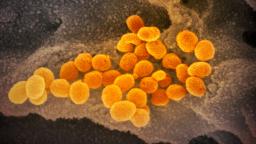 Hungary begins to ease anti-coronavirus restrictions on Wednesday, just as the country has vaccinated 2.5 million people and despite battling a third wave of Covid-19 infections.
Starting on Wednesday morning, the country's shops opening times are being extended from 7 p.m. to 9.30 p.m. local time, with capacity reduced to one costumer per 10 square meters.
Night-time curfew restrictions are relaxed from 8 p.m. to 10 p.m. local time, with hair and beauty businesses also allowed to reopen. Bars and restaurants must remain closed and hotels cannot yet welcome guests.
"We have reached 2.5 million vaccinated people in Hungary. Therefore the gradual reboot may now begin," the government tweeted. According to the Hungarian. 2,536,751 people have received the first dose of the vaccine, and of those, 1,005,936 have been given the second jab, according to government data.
On Tuesday, Prime Minister Viktor Orbán called the vaccination number "an important milestone."
"The virus waged a war against us, and the only weapon that promises victory is the vaccine," Orbán said. "Hungary can be and will be the country where everyone gets a vaccine the fastest."
Last week, the Prime Minister also signaled that on April 19, kindergartens, and primary and secondary schools will would reopen as well. He told public broadcaster, Kossuth Rádió, the next step will be taken when the vaccinated number reaches 3-3.5 million, adding that he would provide further details this Friday.
Why it matters: Hungary, with a population just under 10 million, has been in lockdown for a month as it struggled to bring down infection rates.
Last week, the country recorded its deadliest day of the pandemic so far with 302 people dying from the virus in a single day.
This Tuesday, health authorities reported at least 1,890 new cases, bringing the total to 691,743, for 170 additional deaths.
There are currently 12,007 people hospitalized with Covid-19, 1,440 of whom are on ventilators, with 251,077 coronavirus cases currently active in the country.