Europol 'unlocks' encrypted Sky ECC chat service to make arrests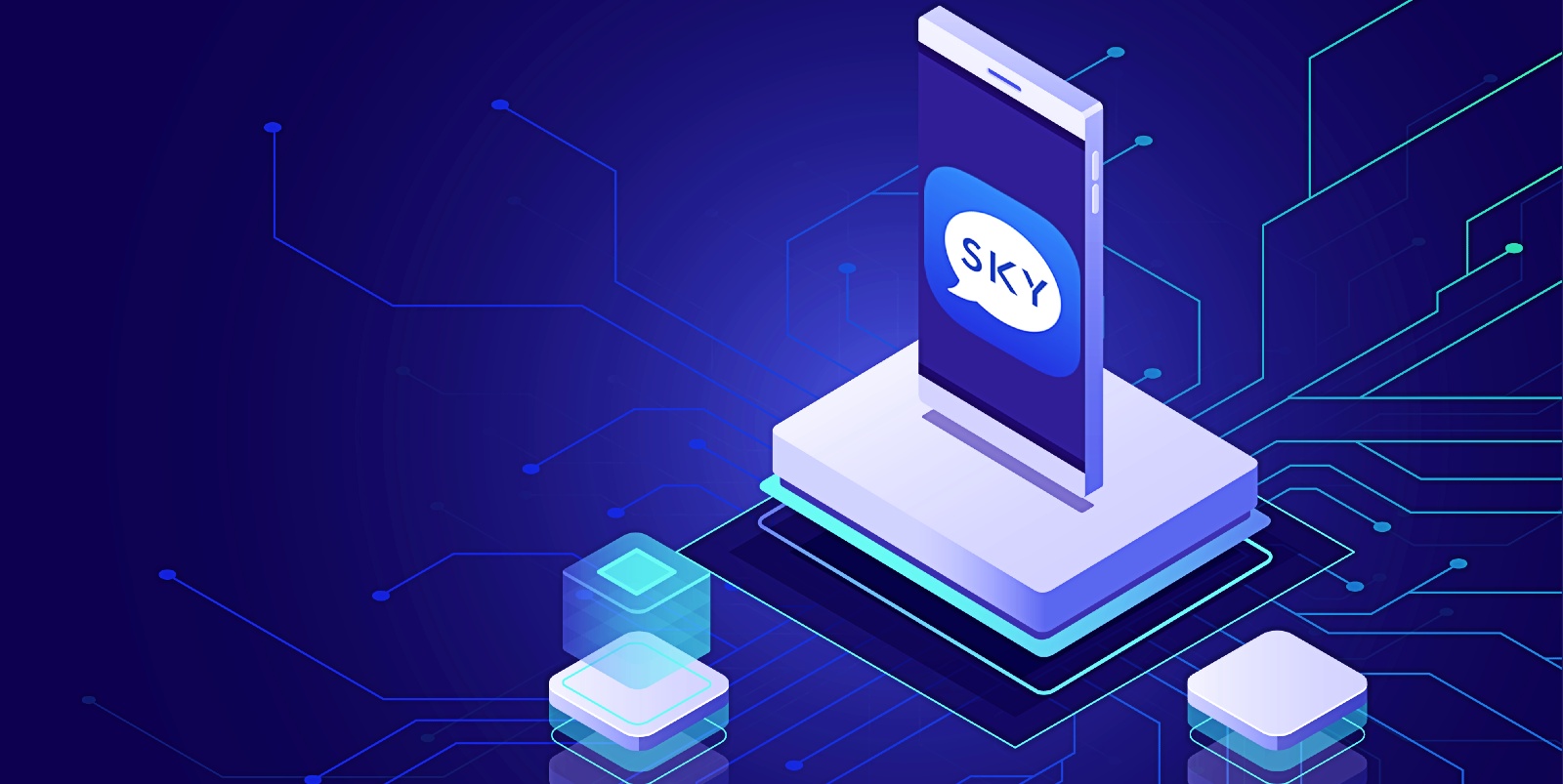 Image: Sky ECC
European law enforcement authorities have made a large number of arrests after a joint operation involving the monitoring of organized crime communication channels after "unlocking" Sky ECC chat's encryption.
Sky ECC is advertised as a secure messaging platform used by around 170,000 individuals worldwide. The service's US, Canadian, and European servers are being used to exchange over three million messages each day.
More than 20 percent of Sky ECC's userbase is formed of customers based in Belgium and the Netherlands.
"By successfully unlocking the encryption of Sky ECC, the information acquired will provide insights into criminal activities in various EU Member States and beyond and will assist in expanding investigations and solving serious and cross-border organized crime for the coming months, possibly years," Europol said in a press release published today.
Sky ECC chat encryption cracked
The investigation started after Belgium police seized mobile phones from criminals who used Sky ECC. After "unlocking" the chat platform's encryption, investigators have been able to monitor communications between roughly 70,000 Sky ECC users.
"By successfully unlocking the encryption of Sky ECC," Belgium, France, and Netherlands investigators were able to gain "invaluable insights" into hundreds of millions of messages sent by criminals part of large-scale organized crime groups (OCGs) over the encrypted communication service.
"The continuous monitoring of the illegal Sky ECC communication service tool by investigators in the three countries involved has provided invaluable insights into hundreds of millions of messages exchanged between criminals," Europol added.
"This has resulted in the collection of crucial information on over a hundred of planned large-scale criminal operations, preventing potential life threatening situations and possible victims.
House searches and seizures, as well as numerous arrests, were made in Belgium and the Netherlands Wednesday, on March 9, 2021.
"The operation is an essential part of the continuous effort of judiciary and law enforcement in the EU and third countries to disrupt the illegal use of encrypted communications," Europol addd.
#Breaking
MAJOR INTERVENTIONS TO BLOCK ENCRYPTED COMMUNICATIONS OF CRIMINAL NETWORKS:#Europol and @Eurojust have supported in a major international operation, disrupting #SkyECC, an encrypted network used by criminals. Read more: https://t.co/NeWio8bICP

— Europol (@Europol) March 10, 2021
One year ago, European law enforcement agencies also arrested hundreds of suspects in several countries after successfully cracking the EncroChat communication platform. 
EncroChat phones running Android OS and the EncroChat OS were used by international criminal networks to communicate over encrypted channels.
Many EncroChat have switched to the Sky ECC platform after the former was taken down, according to Europol.
Sky ECC denies encryption cracking "allegations"
"SKY ECC platform remains secure and no authorized SKY ECC device has been hacked," a notice on Sky ECC's site reads.
"On March 8, 2021, SKY ECC received notification of several articles published in Belgium and the Netherlands alleging that Belgian and/or Dutch authorities have cracked or hacked SKY ECC encrypted communication software. SKY ECC maintains, after thorough investigation, that all such allegations are false."
Sky ECC told BleepingComputer Tuesday that statements of the platform's encryption being cracked are false. According to the company, the hacked software was running on cloned devices running a fake phishing application designed to impersonate the Sky ECC app.
Sky ECC added that no law enforcement or judicial authority reached out regarding this investigation and "firmly denies any allegation that it is the 'platform of choice for criminals'."